"I know they don't have faces, but they are all smiling at me."
Juno Beach, FL • March 2018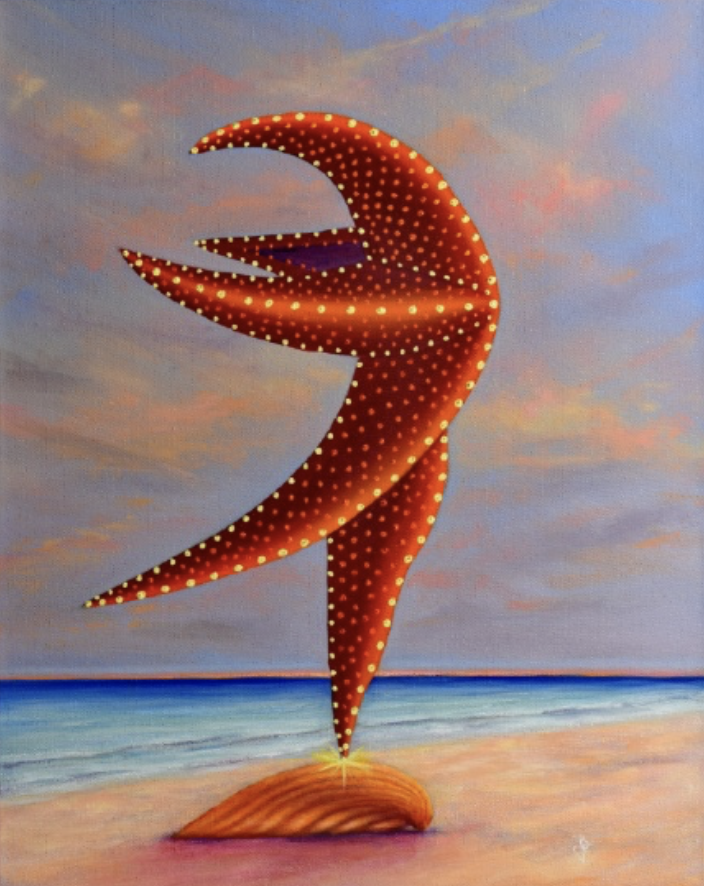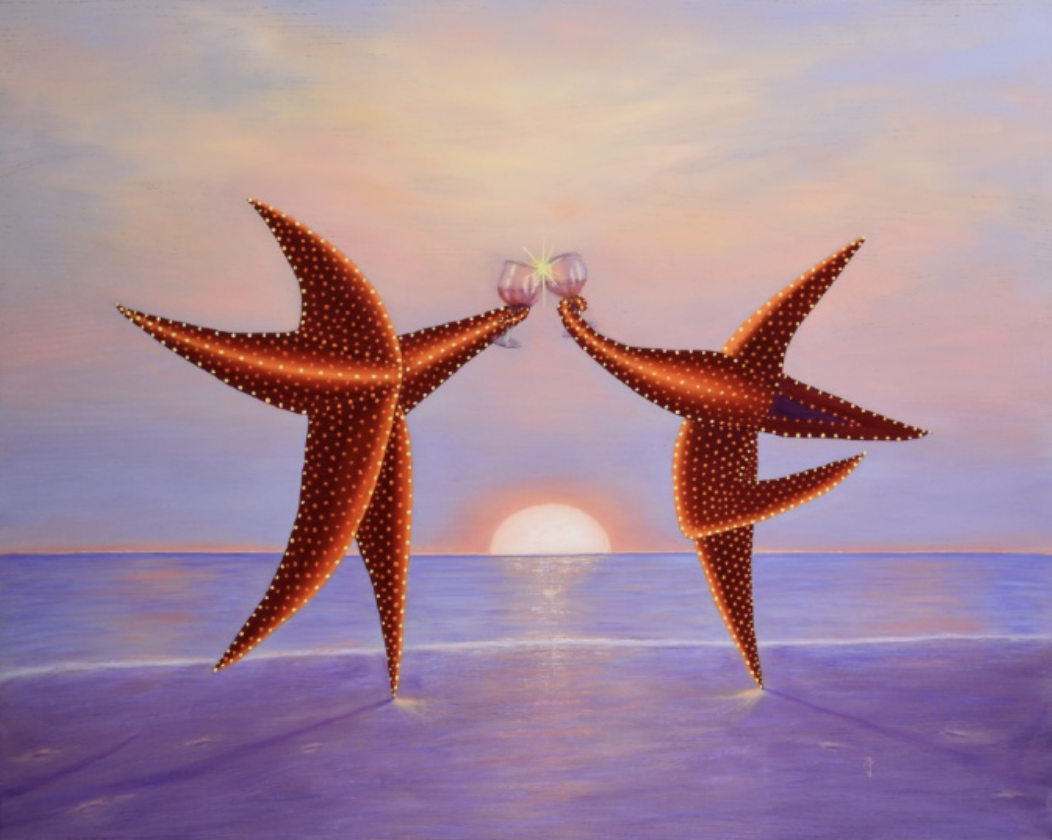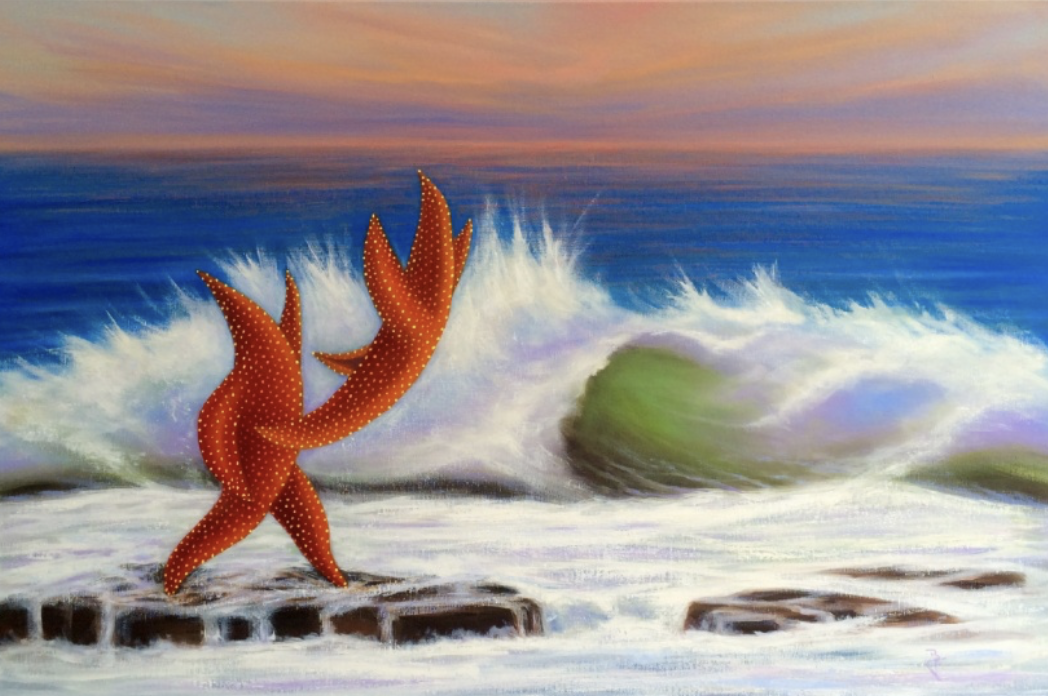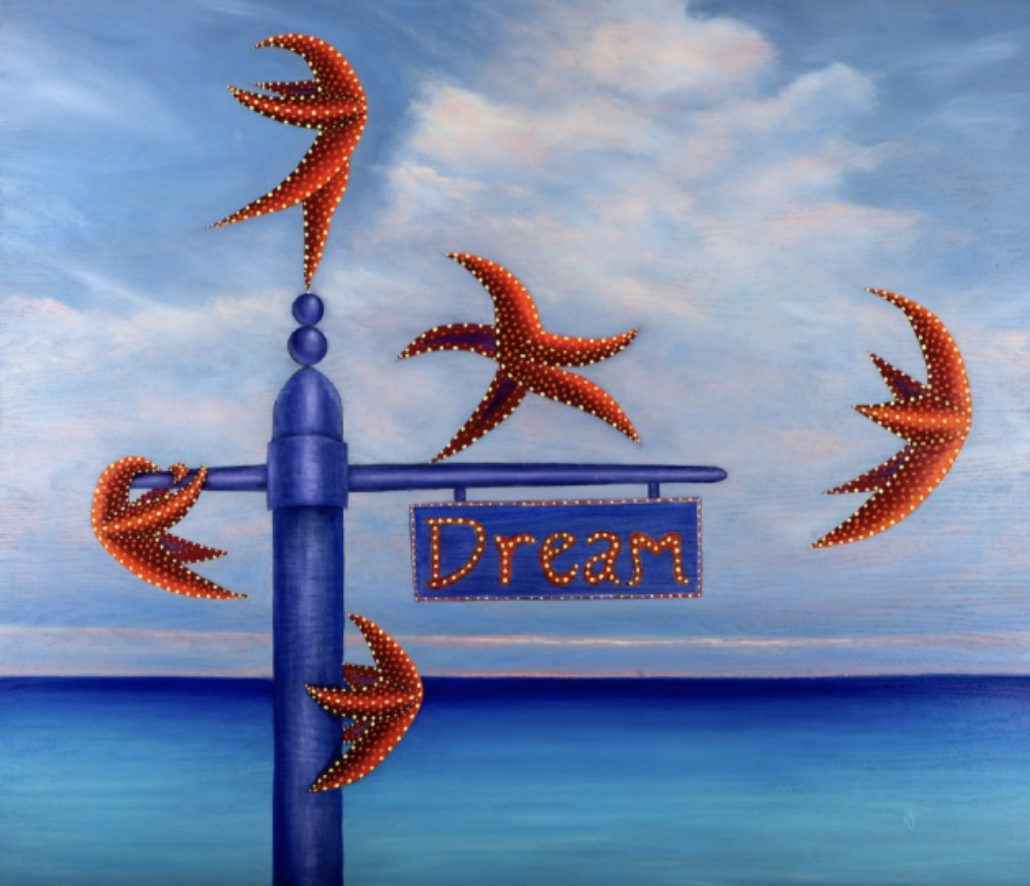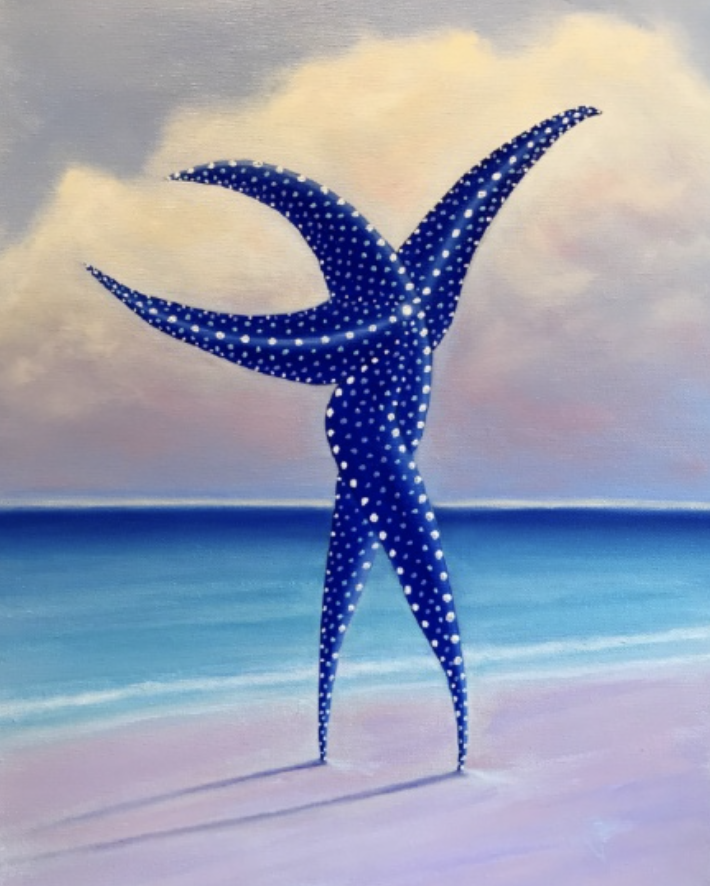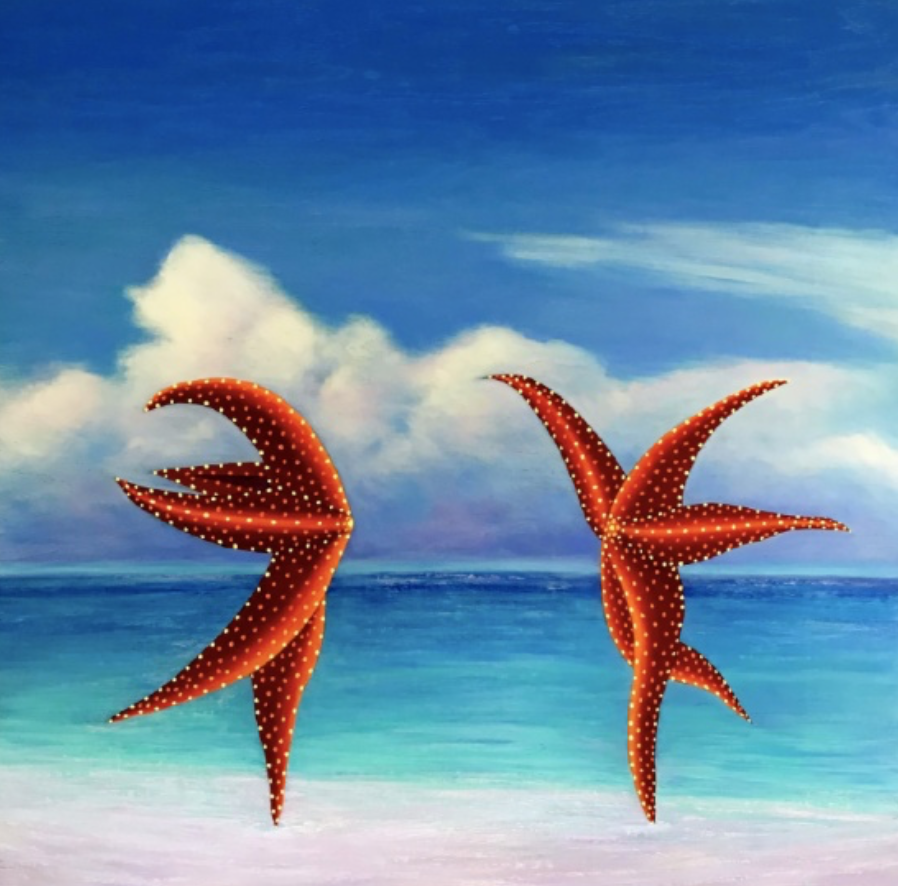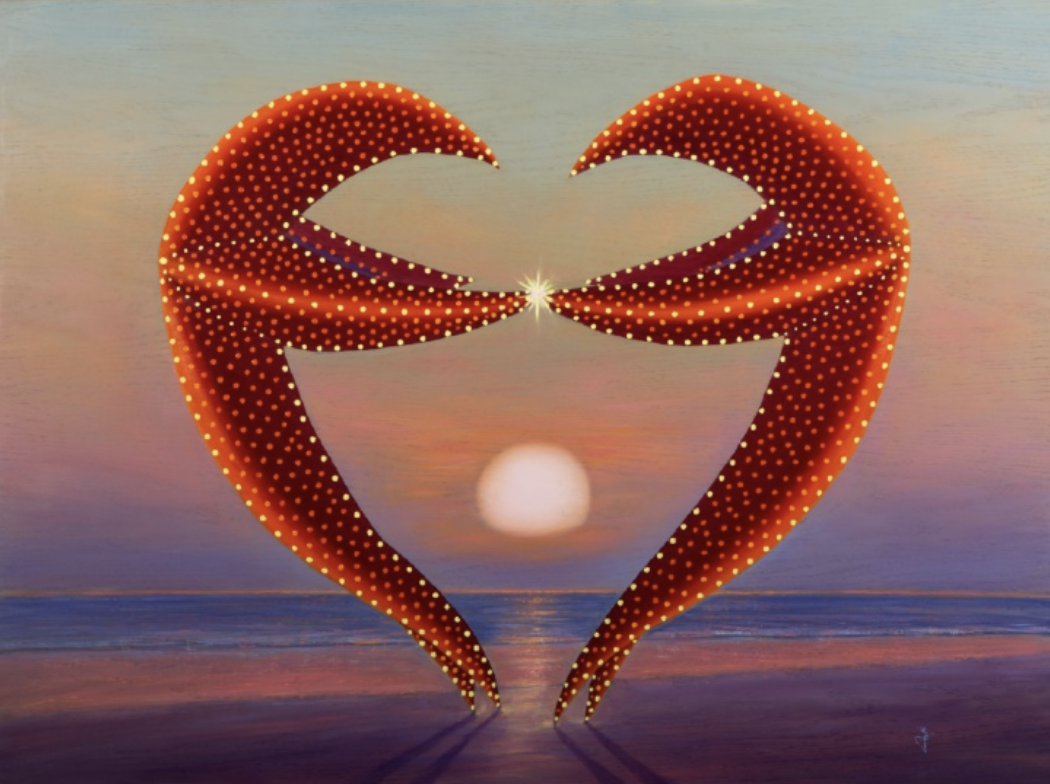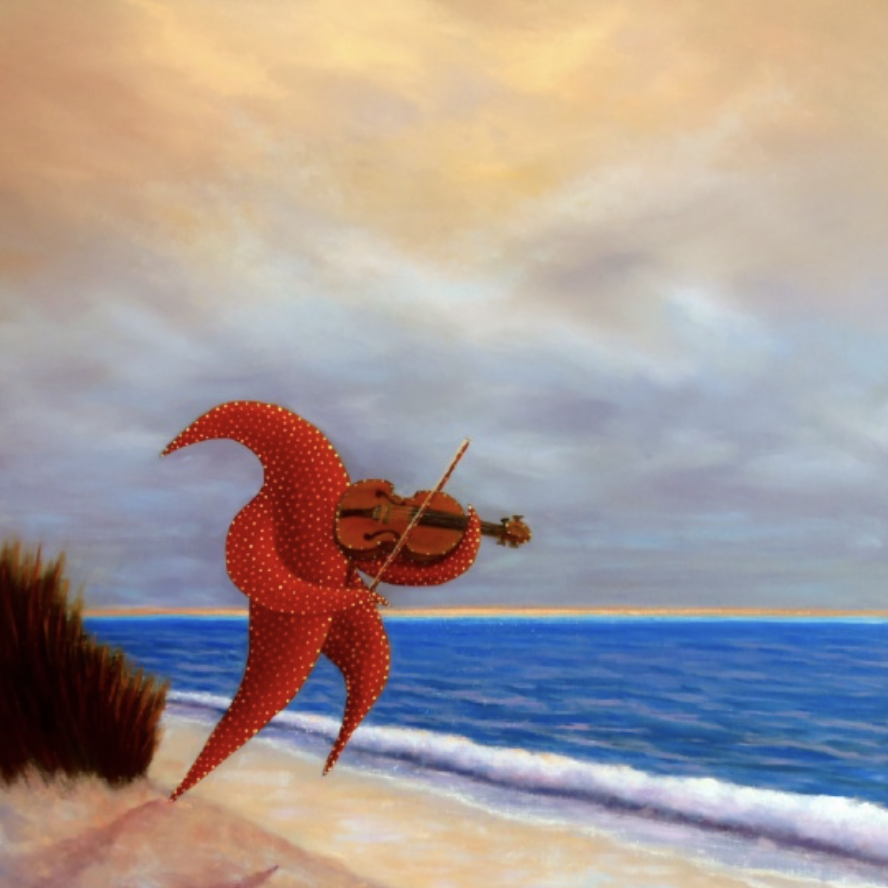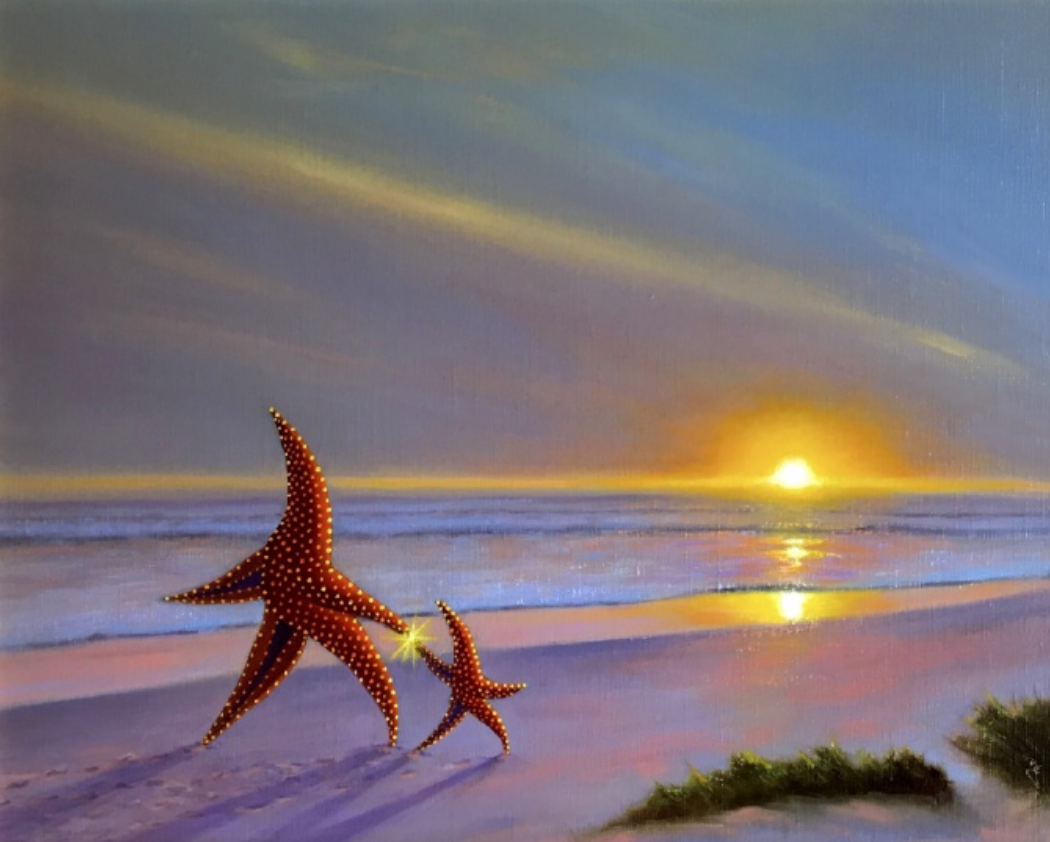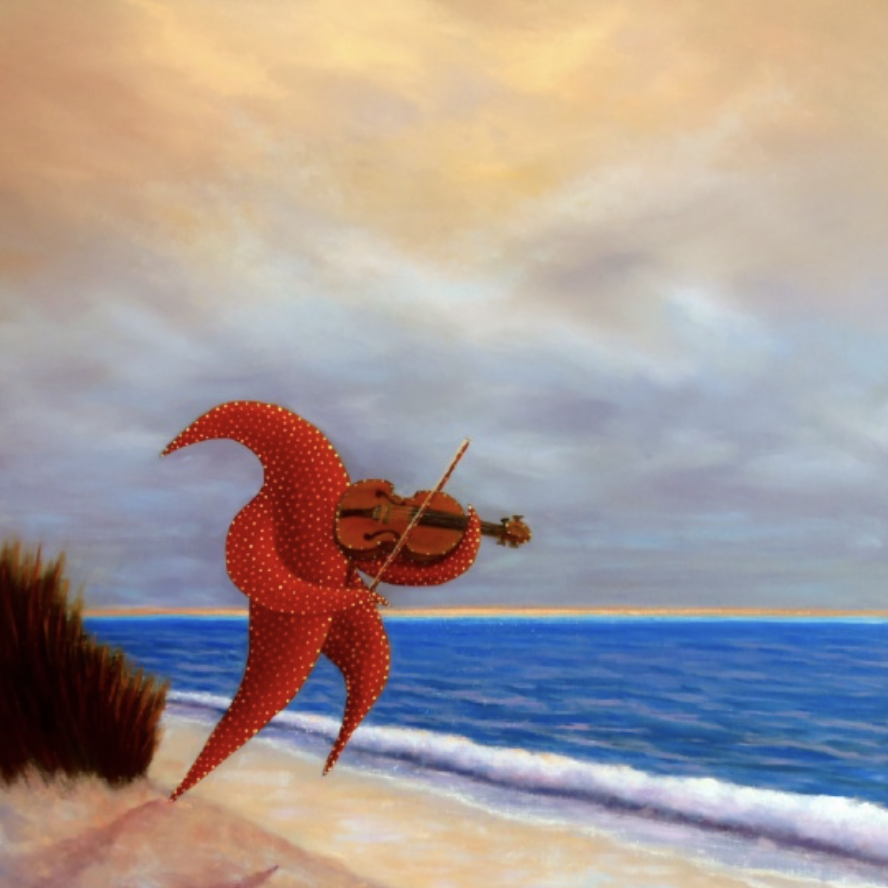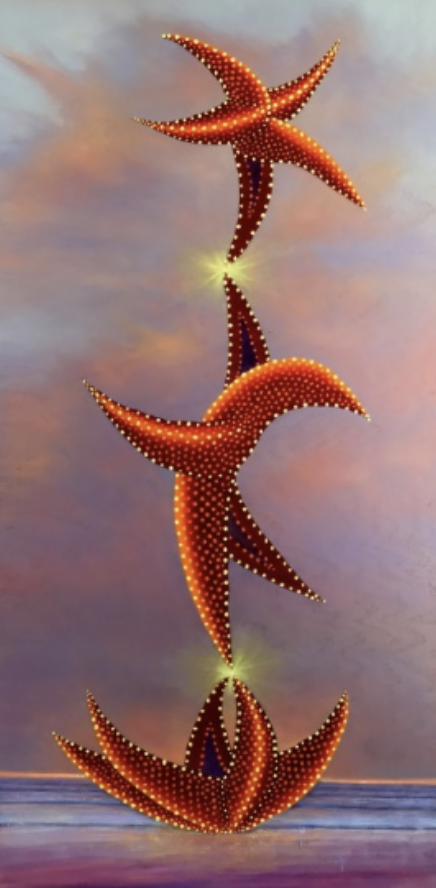 There is no doubt that happy starfish are taking over my booth these days. The most frequently heard comment is "I can't explain it, they just make me smile".
     I will continue to paint waves, herons, egrets, pet portraits and various other subjects that have kept me busy over the years, but the starfish will occupy a special place in my art career. We have had tears, hugs, spontaneous dance and emotional stories break out at the sight of these starfish paintings. I can't ignore it and will embrace it going forward. There are starfish prints in far away places like Italy, Australia and Israel. I wish I could tell you I planned it that way. I didn't. It just happened. I hope all of you enjoy my art whatever your reason.